It's been a long journey, and boy do we know it, but Katy Christianson and I have made a calendar!  Home & Garden 2014, celebrates   all things homely and wholesome, with twelve multi-layered, individually hand-pulled screenprints of original illustrations.
Perfect for house-cats, home lovers and green-fingered gardeners, we hope that you will welcome this mighty A3 calendar into your home to see in the new year!
I have illustrated a quote by Jane Austen, to reflect the homely sentiment of the calendar, along with a cat on a mat, some butterflies, some garden vegetables, a lonely girl and a house and a pile of enticing books.  Katy has illustrated all sorts of beautiful houses, intricate circles, birds and delicate line drawings.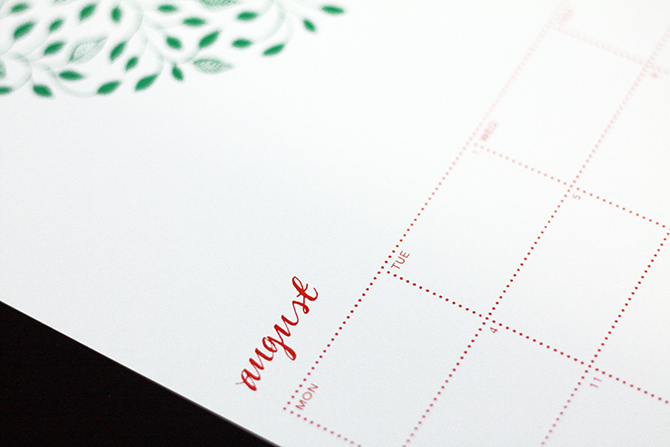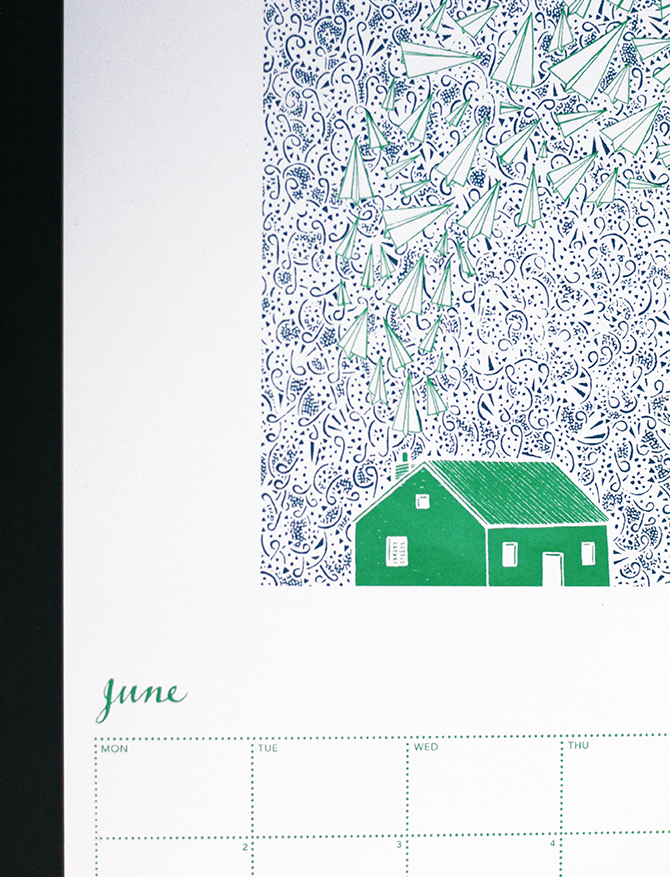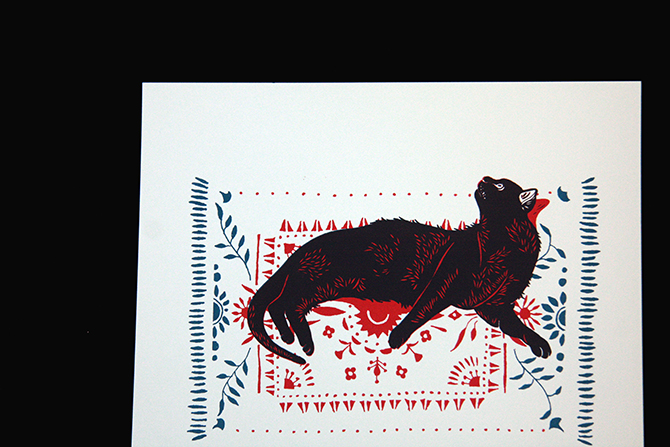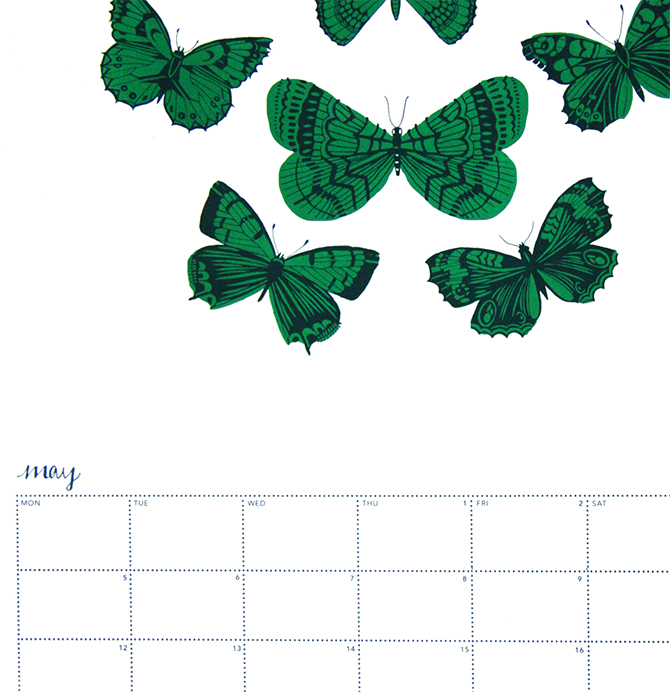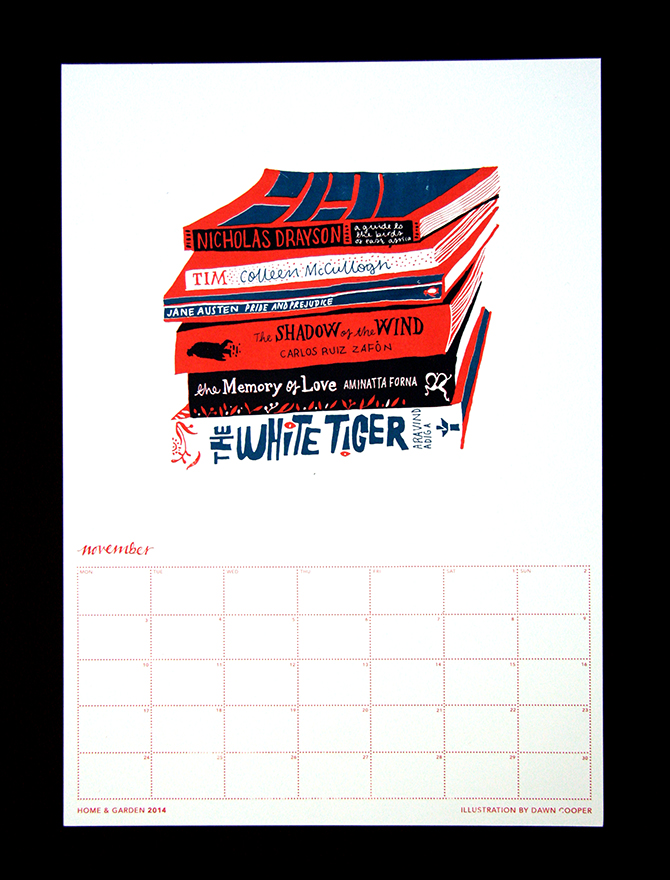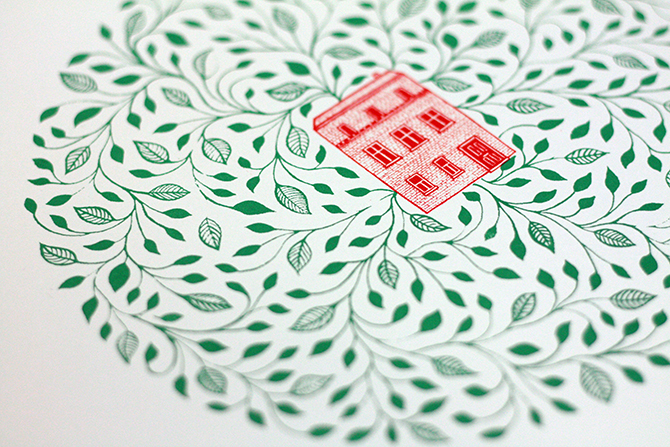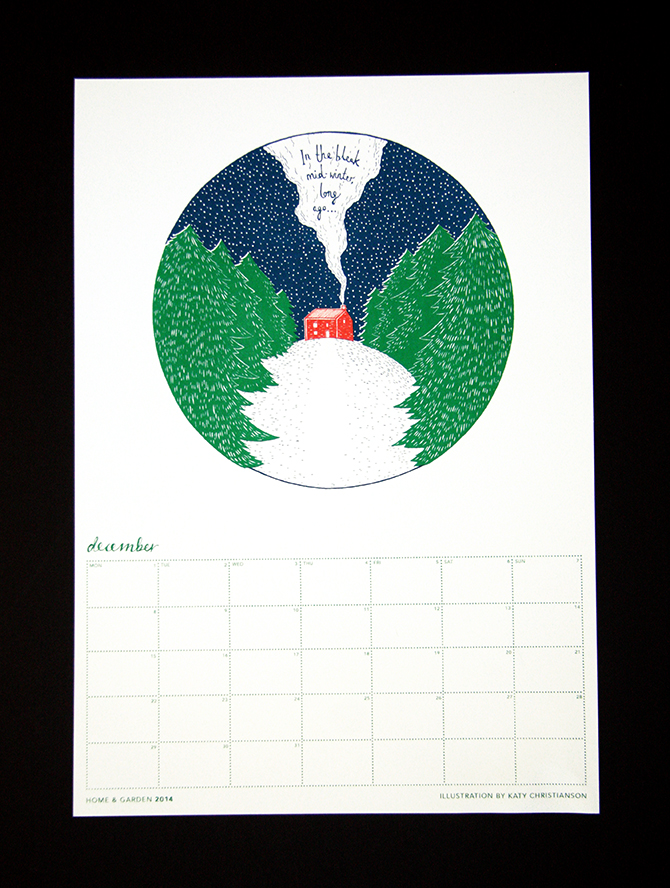 The calendar is available from my shop and Katy's shop, or at Spittalfields Market in London in the run-up until Christmas if you'd like a closer look!