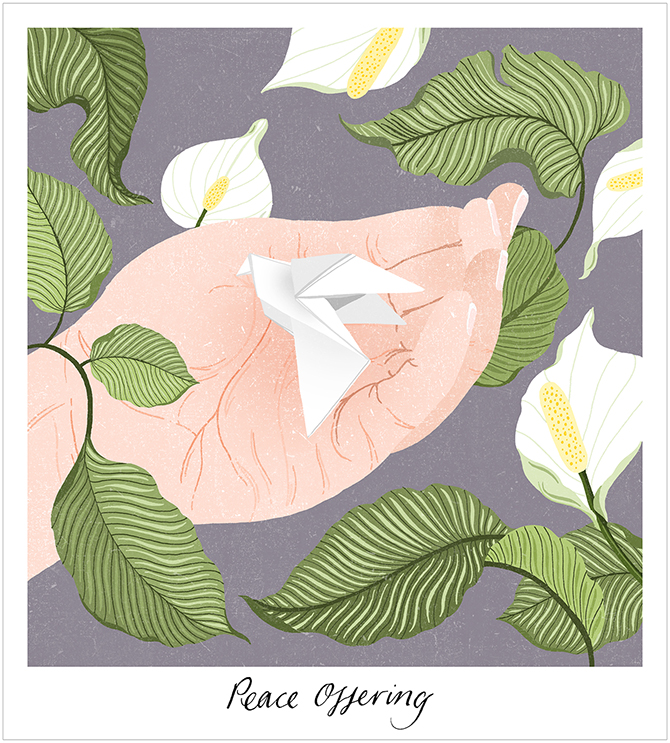 It is rare that I get the opportunity to indulge in a bit of personal work, so I wanted to share this piece I've just created for F(L)IGHT, an exhibition launching at Hamilton House next week.
The exhibition brings together a whopping number of artists, promoting peace through a series of works in support of War Child and Veterans for Peace. The artists involved were only given two specifications; that each piece should be no bigger than A4, and must feature a white dove in some way.
This isn't the first of Paul Roberts' ambitious group shows I've been involved in, and I can't wait to see the result. The exhibition is up from 14 June to 27 June, with a private showing on Thursday 17 June and you can find out more about it here.